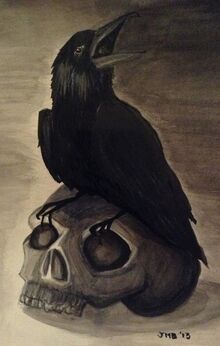 One of the all-female Houses of study for boarding girls at the Assassins' Guild School. Created when the first official female students arrived and for the first ten years administered by Johanna Smith-Rhodes. After Johanna's marriage to Ponder Stibbons, Gillian Lansbury became the new Housemistress.
Girls from Raven house are known as Croakers, scraggies or crows.
Eminent students:
Ad blocker interference detected!
Wikia is a free-to-use site that makes money from advertising. We have a modified experience for viewers using ad blockers

Wikia is not accessible if you've made further modifications. Remove the custom ad blocker rule(s) and the page will load as expected.